Vegetarian
Our Vegetarian option features creative recipes and plant-based proteins that take center stage with the freshest produce of the season. We love developing menus for our notoriously adventurous vegetarian friends. Whether you love Red Peanut Curry, Raspberry Pancakes, or Falafel with Tzatziki sauce, our meals highlight the best of each season's flavors. All of these Vegetarian meals are heart-healthy and diabetic-friendly. Starting at $9.50 per meal
Select Meals
Fuss-free Veggie Meals for the Adventurous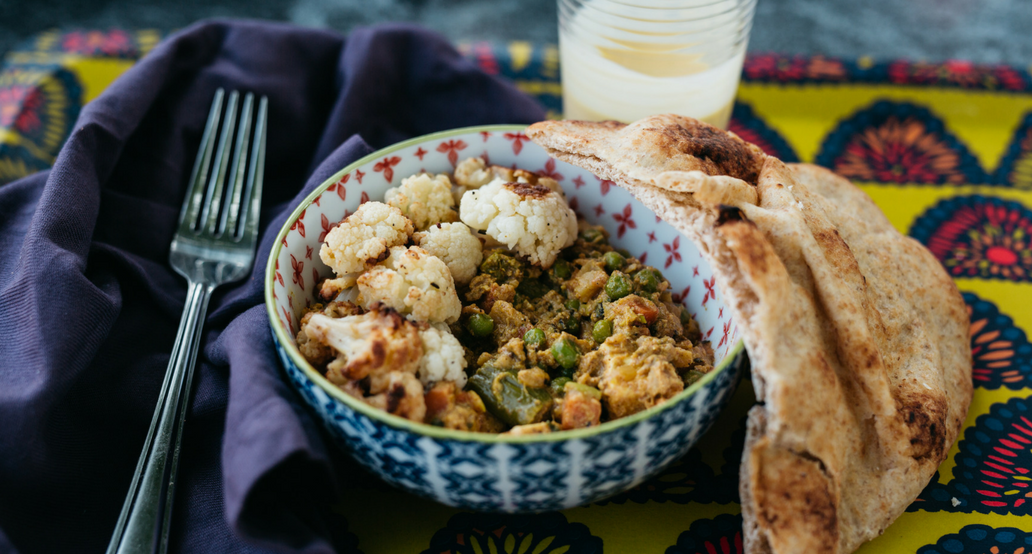 Our Good Measure Meals Culinary Team and Registered Dietitian Nutritionists work together to create vegetarian meals that are simple, flavorful, and healthy. Good Measure Meals is here to help you focus on reaching your health goals by conveniently delivering eating ready-to-eat meals that meet standard macronutrient recommendations. If you want to avoid meat, while including more healthy fats, controlling carbs, and managing your weight, Good Measure Meals is here for you.
Ideal For
Lacto-Ovo Vegetarians

Starting a plant-based diet

Convenience

Adventurous Foodies
Customer Story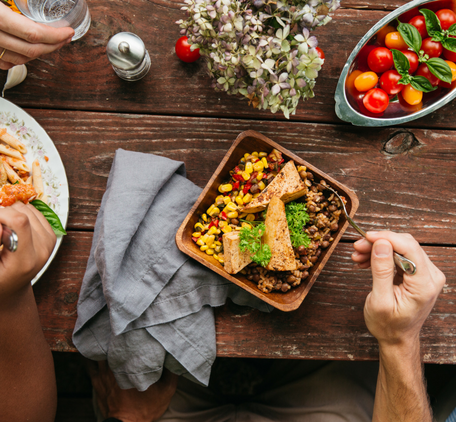 I love not having to think about what we are going to eat for dinner. The meals are tasty and the menu is varied enough that I never get bored. Good Measure Meals has helped me stay on a calorie-controlled meal pattern during the week, and I love that proceeds are going to those in need."
- David S., Atlanta

Want to see if GMM is right for you?
Everyone has their own unique health journey, and we're here to help guide you and answer your questions as you get started.

Sign up for a free 10-minute phone consultation with one of our experienced Registered Dietitian Nutritionists – no strings attached!