Your journey to better health starts here!
While there is no silver bullet to achieving your health goals, we can help you set goals towards consistent success.
Our Registered Dietitian Nutritionists can provide you with a nutrition roadmap to help ensure
that you are staying on track in your pursuit of wellness as a lifestyle.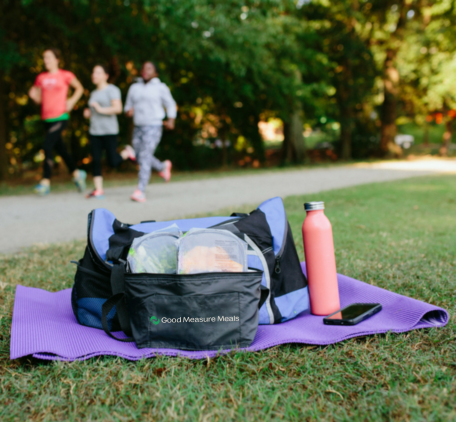 Meet Our Dietitians
Looking to go beyond the "dieting" mentality and find personalized guidance in losing weight or managing cholesterol, blood pressure, and/or diabetes? Curious how many calories your body actually needs? Training for a big race and need assistance to properly fuel your workouts? Our in-house Registered Dietitian Nutritionists are ready to develop an individualized plan just for you!
Alexandra Alford
MS-MPH, RDN, LD | Community Dietitian
Alexandra gladly promotes Food is Medicine as one of the Community Dietitians at Good Measure Meals (GMM) and Open Hand Atlanta (OHA). As a Community Dietitian, she enjoys leading group nutrition education programs both in person and virtually, meeting with clients one-on-one to help prevent and treat chronic illnesses, and creating educational handouts and presentations that are disbursed among clients throughout Georgia. In addition to Alexandra's primary role as a Community Dietitian she is a member of OHA's internal Wellness Committee and Green Team, using her expertise in public health and nutrition to help her colleagues maintain a sustainable, healthy lifestyle. She also serves as chair for OHA's Diversity, Equity, Inclusion, and Access Committee. In this position, she leads both internal and external efforts to create an inclusive environment that respects different perspectives, cultures, and backgrounds. Through all of Alexandra's endeavors at OHA, she hopes that all are able to include their personal and cultural values and beliefs into their own unique healthy lifestyle.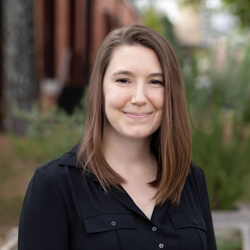 Kristen Avera
MS, RDN, LD, CDCES | Nutrition Services Coordinator
As a Registered Dietitian and Certified Diabetes Care and Education Specialists, Kristen proudly provides evidenced based nutrition education with Good Measure Meals and Open Hand Atlanta. She received both her bachelors and masters degrees in nutrition from the University of Alabama. Kristen loves educating in a variety of settings and has done so from many platforms, including national conferences with the Food Is Medicine Coalition, to local summits with the American Diabetes Association in Atlanta, and more routinely, providing nutrition education and food demonstrations to Good Measure Meals and Open Hand customers and clients. She is an active member of Open Hand's internal Wellness Committee, assisting fellow employees to reach their health and wellness goals. She also serves as a part of the Emerging Leaders of the American Diabetes Association as well as playing an active role with the Local Networking Group for the Association of Diabetes Care and Education Specialists.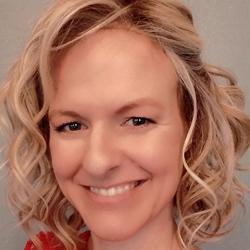 Julie Shipkoski
MS, RDN, LD | Director of Quality Assurance & Compliance
Julie leads our Quality Program, including food safety, human safety, customer satisfaction, product standards, productivity and regulatory compliance. With 20 years of experience in the food and health industry, including the Shepherd Center, Grady Memorial Hospital, and over a decade of product oversight at Open Hand, Julie acts as the Subject Matter Expert with regard to food and nutrition, safety, and quality. Julie received her Bachelor of Science in Nutrition with summa cum laude distinction from Georgia State University, where she also completed the Combined Dietetic Internship and Master of Science Program and was awarded the Sara M. Hunt Clinical Excellence Award for displaying outstanding performance in the clinical setting. Julie is a Registered Dietitian Nutritionist, a Licensed Dietitian, a Preventive Controls Qualified Individual, certified in Childhood & Adolescent Weight Management, and a member of the Academy of Nutrition & Dietetics, the Food & Culinary Professionals, and Healthy Aging Professionals Dietetic Practice Groups.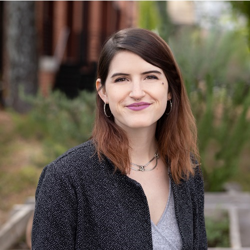 Caitlin Branson
MS, RDN, LD | Quality Assurance Dietitian
Caitlin manages the Quality Assurance program at Open Hand, working cross-functionally with operations staff and community stakeholders to drive and ensure product quality, food safety and sanitation measures, and consistent customer satisfaction. She brings her passion for food and meticulous attention to detail to the table, where she focuses largely on continual process improvement, menu planning and nutrition analysis, and operational support. A proud alumni of Georgia State University, she gained her Registered Dietitian credentials in 2020, and has gained over a decade of experience in food-related industries with Fulton County Schools, GSU, Marriott, and EarthFare.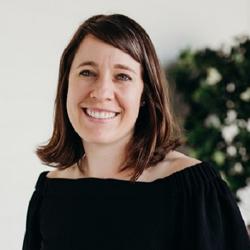 Laura Samnadda
MS, RDN, LD | Director of Nutrition Services
Laura Samnadda leads Open Hand Atlanta's and Good Measure Meals' nutrition services program development and delivery with an incredible team. Laura joined Open Hand in December 2018. She developed the team's telehealth initiative and is currently coordinating our service expansion across Georgia. Additionally, she is a Master Trainer for the Diabetes and Chronic Disease Self-Management Programs, implements Cooking Matters and produce prescription programs, leads our internal Wellness Committee, and has coordinated many partnerships with health systems, health plans, and other community-based organizations. She is a co-leader of the clinical committee of the Food is Medicine Coalition (FIMC) and has presented at conferences and webinars for FIMC, The Root Cause Coalition, Meals on Wheels of America, and the National Council on Aging's Age + Action Conferences. She is an active committee member for FIMC and TRCC and advocate for improving the social determinants of health. Laura brings excellence in project management and oversight and innovation in our service offerings.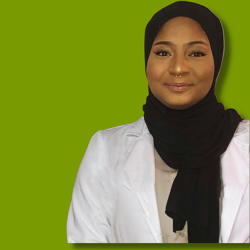 Aizya Ali-Mohammed
RDN, LD | Community Dietitian
Aizya exemplifies our Nutrition for All vision by providing inclusive nutrition education to various populations, from corporate clients to senior centers across the metro Atlanta area. She advocates for marginalized communities by providing individualized medical nutrition therapy to assist with chronic illness management. Aizya's passion for diversity inspires her to continuously conceptualize culturally competent nutrition education materials that have been utilized within Open Hand and Good Measure Meals programming. She spearheads our Good Measure Meals nutrition blog as the lead writer to provide monthly general wellness support. Aizya prioritizes positive nutrition and mindful eating. She believes that her responsibility as a Community Dietitian is to not only educate on how to attain healthy habits, but also to acknowledge and challenge the barriers that prevent that knowledge from being applied.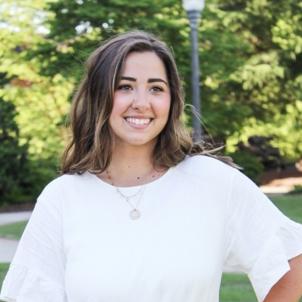 Anna English
MS, RDN, LDN | Quality Assurance Dietitian
Anna works alongside our quality assurance team providing expertise on food safety and menu development. She enjoys visiting our senior centers, collecting client feedback, and conducting foodservice training to senior center staff. Prior to joining Open Hand Atlanta in June 2022, Anna has a background in healthcare previously working in skilled nursing and psychiatric care. She received her Bachelor of Science in Nutrition from Auburn University and completed her Master's in Nutrition Science from the University of Alabama at Birmingham (UAB) with a specialization in nephrology and renal transplant.
Isn't "Registered Dietitian Nutritionist" just a Longer Name for "Nutritionist? 
We get this question a lot, and because we're proud of our team, we wanted to have our answer posted publicly!
The terms "Registered Dietitian Nutritionist" and "Nutritionist" are actually very different. There's no regulation of the term "nutritionist." Anyone is able to use that title regardless of their education, background, or training; and there really are no technical requirements, licensure, etc. for the title "nutritionist." For example, a person may freely use the title after simply completing a weekend course or a 3-month online certification.
On the other hand, our Registered Dietitian Nutritionists (RDNs) are licensed health care providers. They are nutrition professionals who have gone through many years of education and 1,200 hours of supervised training in Medical Nutrition Therapy. RDNs must pass a rigorous national certification exam, and they are required to keep up-to-date with continuing education credits to maintain their certification.
FREE!
10-minute Introductory Nutrition Consultation
Need help figuring out where you should start? Have a specific nutrition question? Schedule a free nutrition consult with one of our Registered Dietitian Nutritionists! This no-strings-attached support session will guide you to the right resources and get you moving in the right direction.
Comprehensive Nutrition Consultation
Includes:
Your nutrition and health assessment
Goal-setting plus education and support: your road map to success!
Nutrition Counseling Package
Includes 1 initial nutrition consultation with our Registered Dietitian Nutritionist (RDN) to assist with health and nutrition goals as well as 2 follow up appointments for continued nutrition education, goal setting and accountability. Clients will have access to food journals and chatting with their RDN between appointments to increase motivation and improve success!
YMCA Nutrition Coaching
Members of select YMCA locations can sign up for personalized nutrition coaching with Registered Dietitian Nutritionists from Good Measure Meals. Promo code can be applied at checkout for YMCA member's reduced price. This package includes an initial consultation and two follow-up appointments.