There's dieting, and then there's
Empowerment
If it were just about the food, it would be easy. But there's a whole lot more that goes into meeting the goals we set than simply what's on our fork.

Fortunately, that's exactly where our team of registered dietitian nutritionists come in. We help you connect the dots, personalizing a straightforward road map for your success, and partnering with you each step of your journey
If it were just about the food, it would be easy. But there's a whole lot more that goes into meeting the goals we set than simply what's on our fork.

Fortunately, that's exactly where our team of registered dietitian nutritionists come in. We help you connect the dots, personalizing a straightforward road map for your success, and partnering with you each step of your journey
For Individuals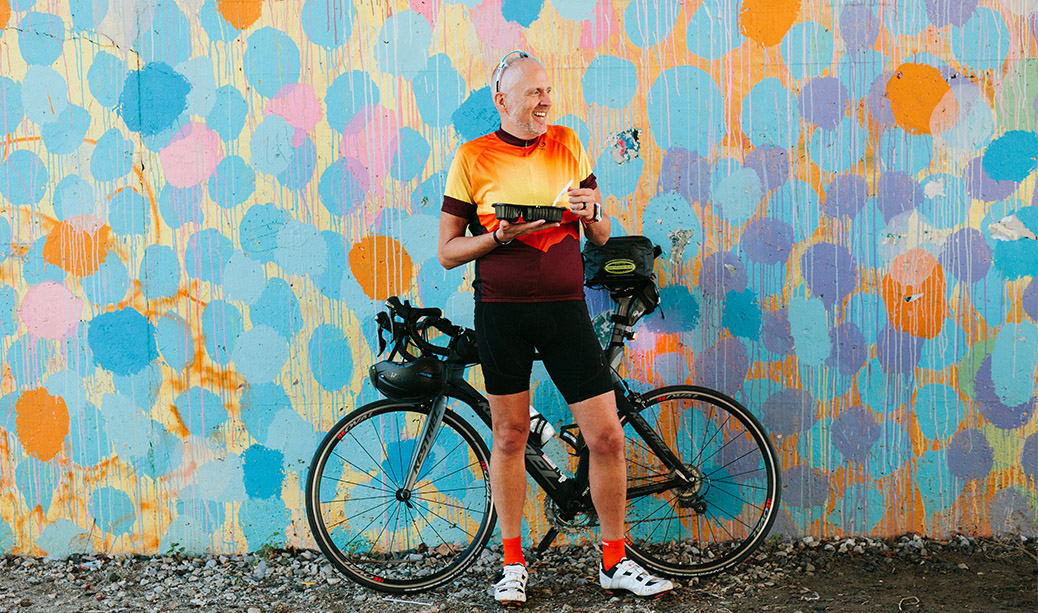 If you're looking to meet a health goal or make a change, no matter how big or small, our team of Registered Dietitian Nutritionists (RDNs) will help you get there with personalized support.
Nutrition Services
For Organizations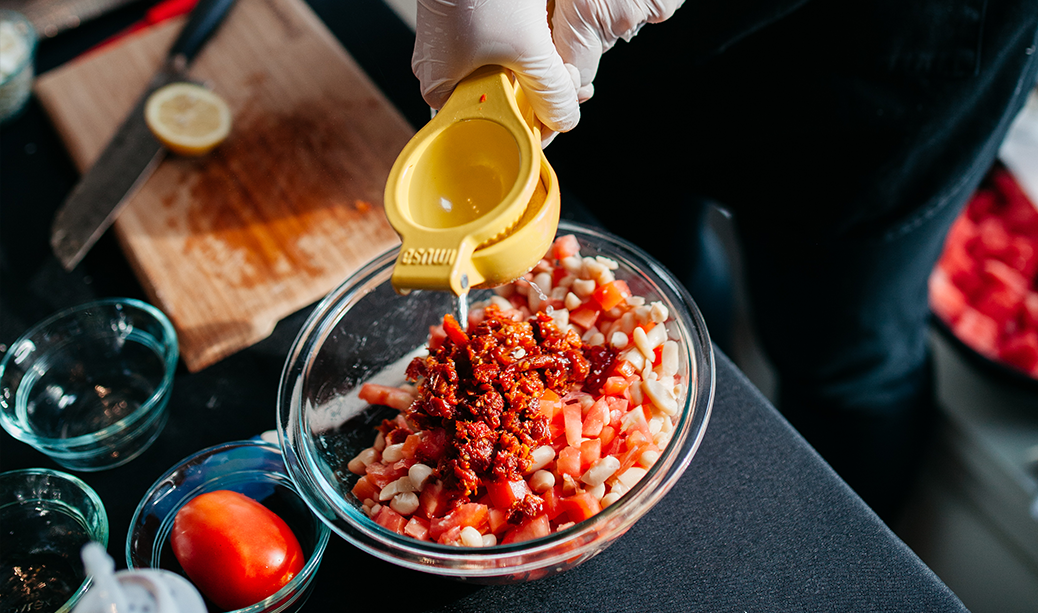 Energize your workplace with options ranging from engaging dialogue about hot topics in nutrition to simple, nutritious recipes.
Corporate Wellness
Meet Your Registered Dietitian Nutritionist Team

To learn more about what a Registered Dietitian Nutritionist means, see below!
Alissa Palladino
MS, RDN, LD, ACSM-CPT | Registered Dietitian Nutritionist
Alissa Palladino is a registered dietitian nutritionist licensed by the state of Georgia and certified personal trainer born and raised in New York City. After graduating from Yale University and working in the education field, Alissa decided to combine her love of teaching and helping others with her long-time personal interest in health and wellness by pursuing a career as a dietitian. She earned her Master of Science in Clinical Nutrition at New York University and completed her training at Emory Healthcare, where she also worked as a Clinical Dietitian.

In 2014, Alissa joined Good Measure Meals where she provides one-on-one nutrition counseling, both on-site and in corporate fitness centers. She specializes in sports nutrition, weight management and chronic disease prevention and management.

Recognizing the complementary roles of diet and exercise, she recently completed her certification as a personal trainer through the American College of Sports Medicine.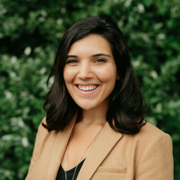 Olivia Bubri
MS, RDN, LD | Corporate Wellness Representative
Olivia Bubri is a Registered Dietitian Nutritionist who joined Good Measure Meals in 2017. She currently oversees wellness and medical partnerships and provides nutrition education to a wide variety of audiences, while also serving as a member of the Business Development team. Olivia received her Master of Science from the Coordinated Nutrition Program at Georgia State University and is a Registered Dietitian Nutritionist. Prior to becoming a dietitian, Olivia earned her Bachelor of Science, Public Relations from the University of Florida. Olivia practices a balanced eating approach, and believes that all enjoyable foods can fit into a healthy diet and lifestyle. In her spare time, she enjoys cooking, hiking, traveling and trying as many new restaurants as possible.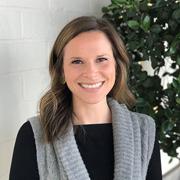 Caroline Murphy
MS, RDN, LD | Community Wellness Representative
Caroline Murphy is a registered dietitian nutritionist licensed by the state of Georgia. She attended graduate school and completed her dietetic internship at Georgia State University where she earned a Master of Science in Health Sciences with a concentration in Sports Nutrition.

Prior to entering the field of nutrition, Caroline received a bachelor's degree in Early Childhood Education from the University of Georgia. She spent three years working for Atlanta Public Schools where she was an elementary school teacher at Drew Charter School. During this time, her passion for food and nutrition grew and she saw the powerful impact that nutrition has on our health and chronic disease management. Through these experiences, Caroline realized that her teaching skills could be used to promote nutrition education and she made the decision to pursue her dream of becoming a registered dietitian nutritionist.
Isn't "Registered Dietitian Nutritionist" just a Longer Name for "Nutritionist? 
We get this question a lot, and because we're proud of our team, we wanted to have our answer posted publicly!
The terms "Registered Dietitian Nutritionist" and "Nutritionist" are actually very different. There's no regulation of the term "nutritionist." Anyone is able to use that title regardless of their education, background, or training; and there really are no technical requirements, licensure, etc. for the title "nutritionist." For example, a person may freely use the title after simply completing a weekend course or a 3-month online certification.
On the other hand, Registered Dietitian Nutritionists (RDNs) - like the ones we have on our team at Good Measure Meals - are licensed health care providers. They are nutrition professionals who have gone through many years of education and 1,200 hours of supervised training in Medical Nutrition Therapy. RDNs must pass a rigorous national certification exam, and they are required to keep up-to-date with continuing education credits to maintain their certification.